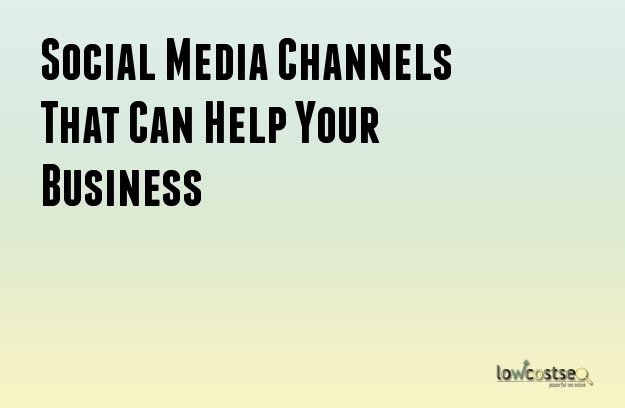 Social Media Advertising is one of the useful off-site Search Engine Optimization methods. Millions of people around the globe have their own social media account, the reason why it is hard to neglect this type of advertising in the business. I mean, why should we when it's right there in front of us?
The Importance of Social Media Marketing
B2B marketers have found gold in this type of digital marketing. Many site visits come from the clicks on a Facebook post or a Twitter link. It's also easy to find your target audience in sites like Facebook, where you can easily work on your brand's identity, and LinkedIn where business owners build professional relationships. Aside from search engines, people also use social media sites to search for products. There's also something very personal when you opt to communicating with your audience in news feeds and direct messages. It allows business owners to understand what the audience is asking for, instead of basing everything on statistics and numbers. Social Media Marketing is important because it allows you to customize your ads whether it is paid or not. If you want the younger generation to find your brand, an option is available for you. If you want a group of people who support a movement or a celebrity, there are groups with thousands of members you can connect to.
Not all easy things promise something in return. Just like SEO, if your social media marketing plans aren't clear, the results will be inconsistent and it will be harder for it to support your site's SEO. Not all paid ads will guarantee a ranking boost, but it sure allows business owners to be closer with their potential clients. The nature of your industry also needs to be considered. Some of these social media channels can work for your business.
The best place to find professionals in your industry. LinkedIn is currently used by citizens from 200 countries who seek jobs or employees. Social media is not only about connecting to your buyers. It is also a place for us to collaborate with others. Over time, you can build a competent identity and have more accomplished businessmen find you instead. This is also a good place for those who are in need of independent SEO specialists.
Even though Facebook is currently going through a rough road with the data leak scandal, it's hard to exclude Zuckerberg's creation in this topic. Before, Facebook was just a place for people seeking relationships and other things, then it started promoting ads and had a billion of users. If we look at Facebook as it was from 2010-2017, we can see how useful it is for digital marketing. (2018 might have a different story, let's see.) Through their viral posts, many people have experienced quick success. But the case is different in business. Yes, you can have a big moment once it goes viral but the real question is, what's next? Facebook is an extraordinary place to advertise events and products but it's up to us if we should constantly opt to paid ads or continuously produce content that our Facebook followers will click.
If your business works well with or circulates around photos or short videos, Instagram can help you out. Instagram recently allowed businesses to advertise by using a post within the app and reach a demographic who will prospectively click. To do this, you must be familiar with the Facebook Business Page. Although it is not as advanced as Google ads, it can still work for a few. Even if your business does not opt with the ads, it is still a social channel where you can promote photos about your services and products to build a following. You can also customize your business account by using artistic photos and arranging them in an impressive manner.
With Google being the largest search engine in the world, it's a waste if they don't provide a social media platform for their loyal users. Having a Google+ account can be beneficial for many aspects of SEO. For business, it's better to have Google+ if we were to choose between it, Facebook or Twitter. Oh and did you know that your posts on G+ are instantly indexed? Plus you can easily access Google Analytics and other free search engine tools you'll need for your SEO campaign.
The common ones I often see being promoted in Twitter are links to pages that talk about news or blogs that stand a chance in going viral (or not.) Continuity is crucial in this social media site because it is what most Twitter users are looking for. Hashtags circulate around Twitter non-stop so you may as well find the right moment for your content or product post to get retweeted.
The kind of content most search engine users are looking for nowadays are videos. And where else can we find a large sum of videos? YouTube is the second largest search engine and there's no reason why it shouldn't be. YouTube can promote your business through ads or you can promote your videos by sharing it from one social media site to another.
Probably one of the most unheard-of social media sites, but it's actually essential to recognize Yelp and the facts behind it. Business owners need a positive review to successfully advertise their services. And with Yelp, a company can potentially save its face against negative feedback and ask for better reviews instead.
Another site that works by promoting visuals. The more "pins" a photo receives, the more it'll be viewed. Through images of your products and services, people may find your business more. Original and high quality images will appeal more to the mass.
Social Media marketing is still recognized because it is free. Small business owners crave this kind of tool as it can be a good place to experiment without wasting a cent. Competition is present in these social sites but with a few effective methods on hand, you'll be able to advertise in no time.