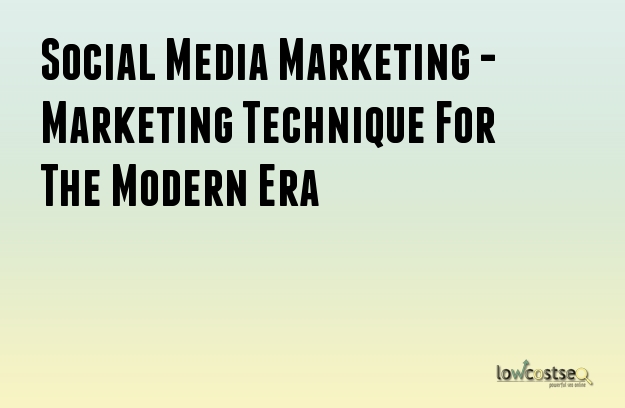 The face of marketing has gone through a transition stage within a very short span of time. Traditional form of marketing, i.e. television advertisements, radio advertisements, newspaper advertisements have lost their charm. Earlier, traditional marketing techniques were the ace for entrepreneurs to attain marketing success. But, today these entrepreneurs depend more on social media marketing. This new generation marketing technique is considered to be the lucky-charm for gaining marketing success. Social media sites like, Facebook, pin it, Twitter, Linkedin, Google+ are the dependable platforms for social media marketing.
These platforms may look very attractive but, many are still ignorant about the benefit of these advanced technologies for which they are yet unable to capitalize. Are you a newcomer to social media marketing platform? And, also struggling to capitalize on it? Are you looking for assistance to build your foundation in the social world?
For your business to make full utilization of social media marketing it is important that you use these platforms personally. There are many who are more advanced than you are, as you are not entirely familiar with the benefits that each of these social media platforms has to offer.
As the saying goes, 'it is better late than never!' so, stop worrying and check out the things you should do, when it is about social media marketing.
Here is a list of platforms that will help you with social marketing.
l Facebook
First choice for an effective social media platform should be Facebook. This is one of the most preferable site for social media marketing. Over here you will be able to target customers from any age group and from any part of the world. To build your brand name internationally, this is the ultimate social platform to be used. Facebook has billions of users registered from the time of its launch. The majority of the users prefers checking out brands on Facebook.
Over a couple of billion people connect on Facebook each day. You will certainly be able to draw the attention of your viewers, though alluring videos, breathtaking contents, pictures and many more innovative ideas.
l Twitter
One of the effective ways of marketing your brand name and logo is via Twitter. This is the most apt site, you can choose for brand hammering. Micro blogging is its USP. For an effective brand hammering it is important that you use short but impactful messages. On Twitter you privileged to write up to 140 characters. Statistics suggest that the chances are more than double that people will view your brand more on Twitter than Facebook.
l Linkedin
This is a business oriented site. Entrepreneurs who are looking to widen their source and also want ideas for their business this is the best place for you. There are over millions of business pages that are available on Linkedin. Hence, you will certainly find pages related to your business.
l Instagram
One of the best ways to bring your business and customers together is through product pictures. Instagram is one such social marketing site where you can come in direct contact with your customers by simply posting your product pictures.
Social marketing sites are one of the most effective ways of presenting your business to your customers. One of the most impressive attribute about social media marketing is that the response time of your customers is equivalent to the speed of lightening.