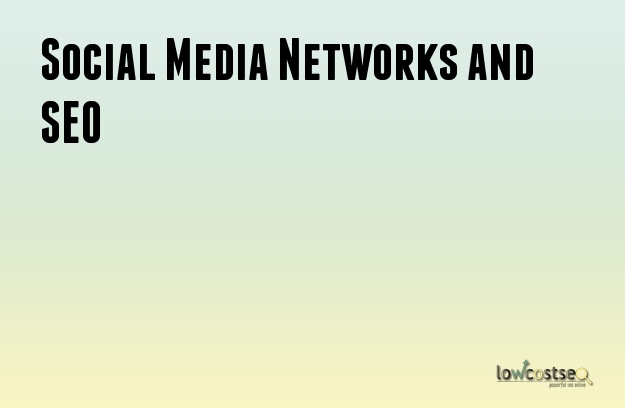 Social media networks have become a big deal nowadays. They are important enough to make a direct impact on the SEO of your website. Due to the increasing importance of social media networks in SEO, it is important to exactly how it affects the rankings of websites.
Social Shares Are Equal to Linking
Links have always been a cornerstone in search engine optimization. Google uses the links to check how worthy your website is of the ranking it has been given. The links are taken as a measure of how other websites see your website as a source of quality information. Earlier you would have to spend a lot of time if you were trying to create quality links for your website.
Nowadays, social networks have vastly simplified the process. You still need to create unique and quality content for your websites. People reading the content can be impressed enough to share the page on the various social networks. These shares are considered to be links by the search engines as they showcase the credibility of the website.
Faster Indexing of Content
The content of your website is again taken into consideration while search engines index your website. A piece of content that has a lot of links is going to be recognized by search engines more often and, in turn, they will get your content get indexed quickly. At the same time, the social networks can help increase the links to your website by shares and tweets and that too in a short period of time. In other words, you can get your website indexed faster if it receives a lot of shares.
Boosting Keywords
Search engines take the social networks into consideration as they trawl for keywords. These keywords get sourced from two areas. The content that you have posted will have the keywords certainly. The other set of keywords will be derived from the profiles of your social accounts.
You should ensure that all of your social media profiles have been filled out completely with the relevant data. The information posted in the profiles can incorporate the necessary keywords of your business. You should also remember to keep using the keywords in the content that you are posting.
Local Searches
Your business might not be a worldwide organization. Instead, your small business might be typically oriented in a certain location only. Moreover, local searches have become more important to most business, especially the smaller ones. At the same time, there has been an increase in the use of mobile devices to search for businesses while on the go.
Your visitors will be using certain methods to conduct searches for businesses similar to yours. There are many social networks based on locations such as Yelp and Foursquare. You need to be active in these sites by ensuring that your location is updated with a listing in each of the sites. The data displayed on these sites should be updated with the latest details such as phone numbers and accurate directions.
Social networks are here to stay so you should make the best use of them to improve your website rankings.