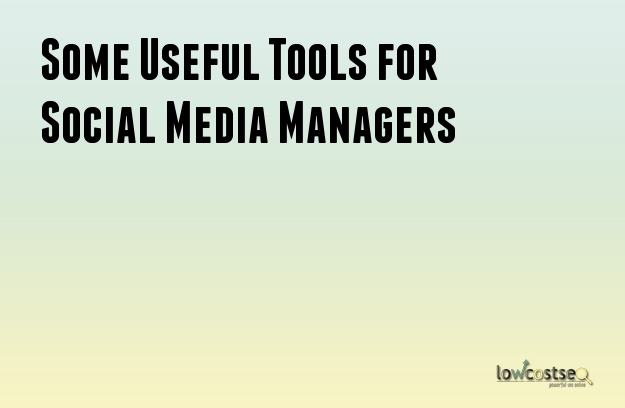 Social media's importance in today's world cannot be denied and it is only increasing over the passage of time. If used correctly this platform can give very good results and the web site can get a lot of exposure and visibility.
If the right media tools are used, the results can be even better. There are a huge number of tools available in the market today. Therefore, the social media managers may find it very challenging to choose certain tools for their work. It is important for them to understand which tools are actually useful and can give results.
Here are certain social media tools that are a must for every digital marketer and they can give very good results.
Hootsuite
This is definitely the most important social media management tool today. This is highly essential for creating social media campaigns of different kinds. It can be accessed and used through a single dashboard. This gives an opportunity to interact and get connected with the other users of the social media. It is very simple to use and the content can be directly uploaded and the posts can be scheduled for posting well in advance. This can be done for separate platforms at one go.
Buffer
This is also a tool used for managing social media. This has been instrumental in building many big brands and has helped a number of users. Scheduling content is very easy with this app and it can be done on different platforms.Timing is very important for publishing certain content and it can be done with this tool .You need to set the time for posting the content and it will be done. You can also use it to analyze the content that you are posting.
Tweetdeck
This is very important tool in Twitter management. It makes management of Twitter accounts very easy and hassle free. It can be used to track the various lists and searches from a single user interface itself. It can also be used to schedule tweets at the right time.
Sprout Social
This social media tool has over 10,000 paid customers and they are all very happy with their services. It can be used to track the messages in different social media platforms. It can be used for scheduling posts. This tool helps the users to view the data and the statistics in a visual format. It is highly advantageous as many people may find it challenging to view data in form of chunk. The entire data will be displayed on a way that will appeal to you can you will understand.
Social Flow
This is also a highly popular social media tool. This can be used to monitor the functions and success of different social media campaigns. This tool is trusted by thousands and has been successful in optimizing the SEO and social media engagement results.
Google Analytics
It is one of the more powerful social media management tools.The reports can be availed in form of infographics so that you can understand them better.
Image Courtesy:
dosocial.com