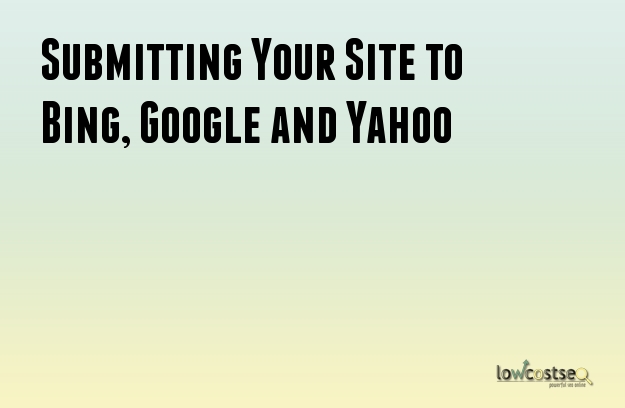 There are a lot of effective ways to improve your local ranking and there are also a lot of rabbit holes that everyone should avoid. Getting listed on the most popular search engine websites is just the first step in making sure that when a person feels the need of searching for the nearest business or service, they will find you.
If you are a small business owner with minimal knowledge about submitting your site to Bing, Google, and Yahoo, don't fret. There are simpler ways of making you understand the first phase of improving your online presence.
Submit your site's URL to search engines for free. There is no need for you to buy or download a submission tool. All you have to do is visit their search console links, input the correct URL of your site's homepage, and make sure that it is up and running.
For Google: https://www.google.com/webmasters/tools/submit-url
For Yahoo! and Bing: https://www.bing.com/toolbox/submit-site-url
What's good about these huge search engine companies is that they can also find the websites themselves. Years from now, submitting your site might not be an issue anymore, especially with the help of Google. But if you are like the others who prefer to do so, just to be sure, then we hope you don't forget about other search engines like Yandex or Baidu.
Claim and manage your site's Google profile and listing description. This may consume most of your time at the beginning because to have a Google profile with a 100% score, you will need to fill out around 20-25 fields. This is your chance to input content and verify the existence of your company.
Make good use of Google's Webmaster tool as well. To verify your ownership on the site, you can: use your domain provider and sign in, add meta tags to your home page, or you can upload an HTML file specifically linked to your server.
The real challenge here is to bring up your site's ranking when competition is tough. You may have heard of companies offering the best and reliable SEO services, that will rank your law firm or small business site to the first page of a local search. Finding them is easy but deciding whether you should invest in them should take some time. Some SEO services can generate sites only in a certain area or practice. Identifying what your site's identity and goal shall be used to let you connect with the right SEO company.
If you're working on SEO alone for a while, gather important knowledge about keywords, on how they work and what you should or should not use for your business, what worked before and what doesn't right now. Provide helpful and unique content to deliver quality information to your future clients. It can also help Google understand your site's reputation.
With proper SEO etiquette, accurate local data, and client engagement, your site is probably receiving just the right amount of organic traffic. And we cannot simply put that to waste. Consistency is the key.