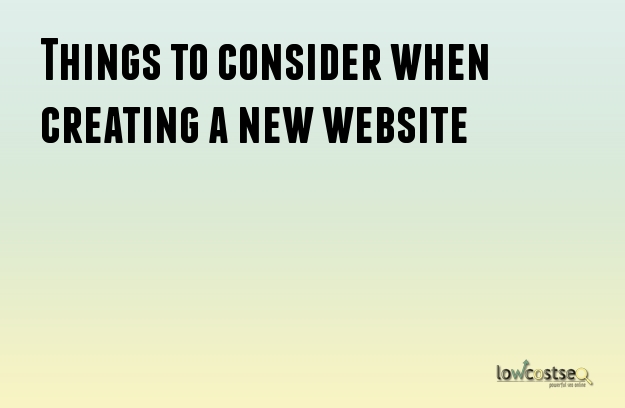 So you have created a new website for your business. However, getting a website is no longer enough. You need to get it ranked in Google as well. Even better will be if it is the first page of Google. After all, very few people will take the effort to visit the second page and you can forget about attracting business if your website is ranked in the third page or later.
Search engine optimization should be implemented in your website as soon as possible to get the best rankings early. Here are some basic tips to help you get started.
Plan and Research the Keywords
Find out what kind of search terms are being used by your customers to locate services and products similar to what you sell. There are many free tools available all over the internet such as Google Keyword Planner. Additionally, you need to keep an eye on the keywords being used by your competition. You can target and use keywords that are localized in nature. They should, of course, be related to your business.
Onsite SEO Can Help You Stand Out
Onsite SEO encompasses a number of different activities. This includes the creation of Meta descriptions, page titles and content. These aspects should be unique. Even the URLs of your webpages should be unique. Create additional pages to help you target newer keywords. They can also help you send the appropriate signals to Google and other search engines.
Use Google Plus to Help Your Local SEO Efforts
A profile in Google Plus, the social network from Google, can be of immense help when you are trying to get ranked better in local search results. Ensure that the description in the profile is rich in keywords. Your business is going to be more likely to appear in searches that are localized which make SEO a much easier process.
Add a Section for Blogs
Your website should already have a section for blogs. If you do not have it, you should get such a section. Blogs bring big benefits for SEO. Each blog can be dedicated for a single keyword. Even long tail keywords can be easily implemented in blogs although they are quite difficult to include elsewhere. There are various ideas and things that you can use for your blogs. Images and videos can be easily posted in the blogs. Some blog posts can help answer possible questions that your customers may have.
Ensure Mobile Compatibility
Mobile SEO is gaining importance as the number of mobile users is increasing on a daily basis. Your website should be responsive on mobile devices. Websites that are responsive on mobiles are preferred by Google who gives them a better rank. In fact it is better to have a single website rather than a different one for use on mobile phones.
SEO is quite trick and difficult to get it right on the first try. You should be patient as the results of any SEO campaign will take time to show their effects.
When it comes to launching a new SEO strategy, many websites often consider redeveloping, or launching as an entire new service. A key part of this, in many owners eyes, is to launch a brand new website.
This isn't just true for start-ups either. Even big companies change their name, re-brand and refocus in a new direction. Launching a new web platform is a great way to reinvent yourself… if done right. Here are 5 requirements for a new website to maintain high SEO efficiency.
Dedicated Domain
There is a lot to say about your choice of name. When it comes to websites, the right domain name is vital. There are many things to consider, but here are some of the basics:
Is your domain under the right URL? .Com is a very popular domain name for obvious reasons, yet national variants (.de, .uk etc) are all also popular.
Is it brandable? Your new name shouldn't be compromised by another website. For example, if your company name has more than one word, is there a similar website that already exists?
Is it intuitive? Domains don't need to be keywords, but they should be relevant to the niche. In some cases, such as fashion, this isn't the case, but something that is memorable will certainly help.
Careful Redirects
When launching a new platform, it helps to redirect people from the previous URL. However, redirecting can be a dangerous thing. The best option is to possibly have all redirects to your landing pages. If you start redirecting each page to its new equivalent, you might end up with some problems.
Similarly, such redirects may exhaust a search engines crawling budget, thus minimising the impact of any SEO services and efforts.
Create a Robots.txt file
If there's one thing that can't be overlooked when setting up a new site, its the robots.txt file. This file does so much, telling crawler bots what should and should not be indexed, that to not use it is too risky.
This is especially true when you consider the amount of pages, such as individual product pages and shopping carts, that don't need to be indexed. The shopping cart will be something that many people go on – by way of shopping – but it isn't a page you want turning up in the SERPs.
Title And Meta Tags
A key part to any website optimisation is having the right meta tags. A new site launch, or relaunch, is an ideal way to achieve this.
This is where SEO services can really come in useful. If you can achieve some decent keyword research, you can find the right data for each page with ease. This will not only help highlight your site on search results, it will also better tell these search engines which page is relating to which topic.
Easy Navigation
How many clicks does it take to get from one part of your website to another? The longer it takes, the more you risk loosing users. Many websites use a navigation history (such as Home>Products> etc) to show users where they have been, so that they can easily get back to somewhere else.
At the same time, a header or side-bar can help offer quick-access to important sub-landing pages. At the most, 2-3 clicks is a good length. While product pages tend to be much deeper, try to instead use filters to present all of the required information and products on one page, where possible.