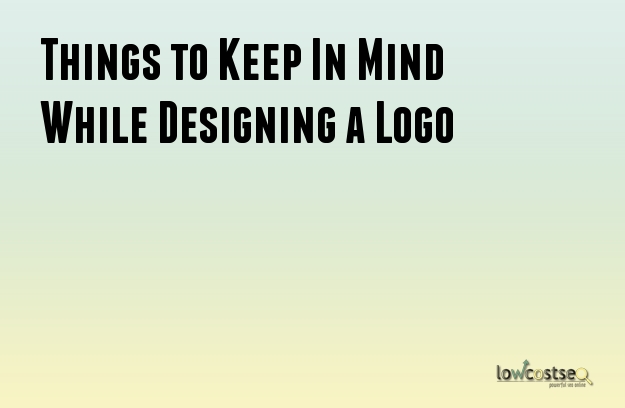 One of the biggest secrets behind marketing success for any business is its logo! Yes, companies that are well-established are often recognized by their logo. It is basically the company symbol or the logo that is capable of telling the public about products and services the company deals in. So, it is important that every business entrepreneur creates a unique logo for its company. Are you opening up a new company? Want to design the perfect logo? Well, it is advisable that you ask a professional to design one. Yes, there are professionals who are qualified only to prepare logos for various companies. It is them who will be able to express the mission and vision of your company simply by designing a logo.
Before you hire a professional to design your logo it is important that you have the basic knowledge as to how you a logo needs to be designed. What are the things that should be kept in mind while designing a logo? Here, are certain tips for you.
The logo needs to be enticing
It is important that the logo that is designed keeping in mind the mission and vision of your company. It needs to be enticing, appealing to the customers. The logo should be strong enough to draw the attention of your customers or anybody who looks at it.
Never make use of a design that look obvious which means it should not directly display your business. Always try to make your logo memorable. It is important to remember that a company logo does the job of brand hammering so it is certainly necessary for the logo to be memorable. Never use complicated signs and designs as that will be difficult to remember. Make the logo look attractive to the eyes. Make sure it stands out of the rest of the logos of your competitors. This is the reason why professional help is a must while designing a logo for your company.
Always be innovative with your logo
For you logo to stand out it is vital that your logo is designed with innovation. Yes, an innovative mind will definitely design an attractive looking logo for your company. Never follow a regular trend while designing your logo. You may be having a lot of business rivals who are doing the same business as you, but make sure the design of your logo should not be similar to their logo.
Try and be simple while designing your logo
Many entrepreneurs make the mistake of designing a logo for their company that is complex to understand visually. Well, make sure you do not walk the same path. This is the reason why it is important that you have a simple design for your logo. The simpler it is to look the better the people will understand the marketing message that you are trying to convey through your company logo. Thus, it is important that you make use of the simplest idea at the time of designing your logo and devote ample amount of time for it.