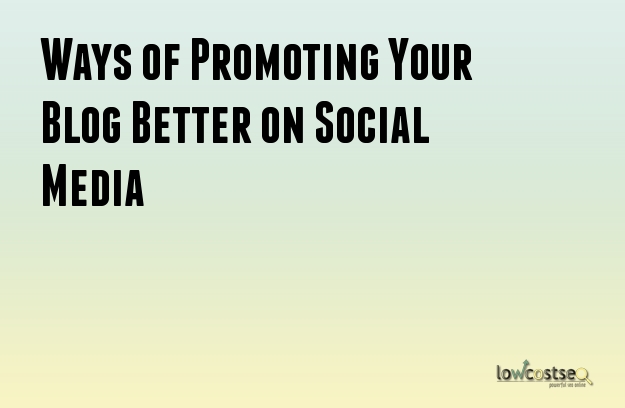 Social media is a very important platform which if utilized correctly can give your business a very good boost. It is an excellent way of promoting your business and reaching thousands of potential clients. Social media is a relatively inexpensive medium of marketing and promotions and it is not limited by geaography.
But, there are quite a few strategies associated with the use of social media if you want best results. Not following the right path can stop you from making progress too.

Here are certain tips on how to use social media to give your business the correct exposure and promotion.

• Proper timing: Posting on social media will be effective if the fans and followers engage with your post. If more people get engaged and involved with it, it will get much higher ranking. For that you must understand what time they will actually be involved. Timing is the most important thing in this case. Different social media platforms have different ways that will help you to find out when your fan group will be online. You must find out that time and post your blog at the hour to get maximum response.

• Share the blogs: Just posting the blog on your site is not enough to ensure that they get the most response. You must also share it on a regular basis on the various communities like LinkedIn and Google Plus. This will help you connect with more like minded people and you will be able to promote your blog better. There are also other groups where you can share your posts, but make sure that they actually have the followers that your want. You can also find more information about many topics by visiting the group and read relevant articles.

• Use Hash tags: Don't be surprised, but hash tags actually work. Unfortunately not many people know how to use it properly and hence are not able to benefit from it properly. This is a good way to increase the visits of potential clients and effectively link your posts. Shares and number of followers will also go up with the use.

But, if you have the conception that more the merrier, you are wrong. Do not go overboard with hash tags as it will make the entire thing haphazard. Concentrate only on the topic of your blog and do not diversify much.

• Use twitter chats: Twitter chat is a very good way of sharing information and staying updated about the latest. Do not try to look promotional in the tweets as it may not be liked by the audience.

• Paid Campaigns: This is another effective way to getting your blog the promotion that it wants. It is not usually very expensive, but it can help you reach a wide audience in an effective way. It is important for you to decide which on the campaigns is actually worth spending on and will get you good results. You can also go for sponsoring to get audience's attention.