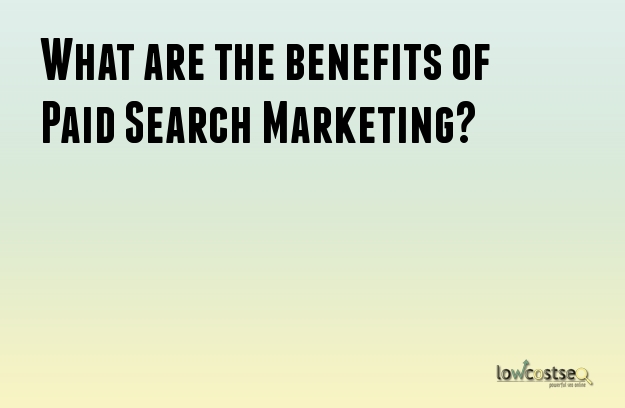 You might already be taking SEO measures to increase the visibility of your website in Google. However, that is not the only option available in Google for increasing the traffic. Google AdWords can be a great way to get more people to visit your website. There are many reasons for which you should consider running a paid ad campaign for your business.
Get Favorable Results
PPC campaigns are incredibly useful from a business perspective. The majority of clicks tend to be generated through paid search marketing. As a result, a well-defined PPC campaign can bring in a lot of targeted traffic. It is also the reason why companies are spending billions every year on these ads.
Get Highly Targeted Traffic
Unlike other ad campaigns, PPC can be perfectly customized and made to highly target the customers. You can implement specific search terms and customer profiles to determine which people should view your ads. This increases the chances of conversions and sales significantly. You can define your PPC campaign with different criteria such as the ones given below.
Location: The ads can be set to be viewable by people based in a certain location. You can define the location as either large geographic locations like countries or smaller ones such as a part of a city.
Mobile Users: You can also define the ads so that they are only visible to those who are using mobile phones for the search. As mobile users are increasing in numbers, this is a good technique to capture a wide and growing market.
Language: You can even use language as a criterion for the visibility of the ads.
Time: You can even select a specific time period to target highly specific customers.
Get More Control over Advertising
One of the major advantages of PPC campaigns is that you get more control over your ad campaigns. With SEO, you cannot really control the contact points between your website and the visitors. In PPC, you can control them along with other vital areas.
Location: As mentioned before, you can target customers from a specific geographic point.
Keywords: You can determine which keywords should help you get the traffic. More importantly, you can define negative keywords so that they do not end up triggering your ads. This keeps your traffic free from visitors only end up increasing the bounce rate.
Device: You can even specific a device so that your ads are visible only to those using the specified device.
Get Measurable Results Fast
PPC campaigns, unlike SEO, can bring in traffic instantly. As soon as the ad campaigns start, you can notice an increase in traffic depending on the popularity of the keywords you have used. Moreover, you can keep a track of all the details in real time. The performance and all the metrics and statistics can be measured. These details can be later used to improve the campaign and get better results.
You can certainly benefit from the use of PPC campaigns. Additionally, it can be used alongside SEO without any problem whatsoever.