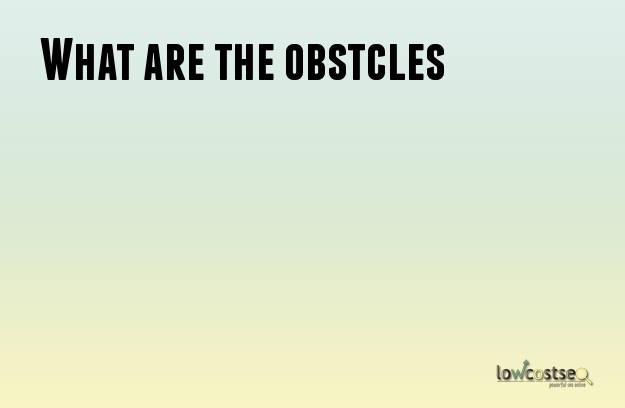 All businesses want to get a good ranking on Google. The first page is the most covetable as potential customers rarely go beyond the first page to look for prospective products and services. But it is not easy to remain at the same position all the time. Google changes its algorithms frequently and it is important to keep at par with the change if you want to ensure your site's ranking.
There may also be certain obstacles and roadblocks that you may not be aware of affecting the ranking of your site. If you are aware of them, you can take certain steps to combat them.
· Duplicate content: Content is very important for ensuring high SEO results. Google is always looking for fresh content and if you are able to upload new blogs and posts on a regular basis, your web site will surely see a marked improvement in the search engine raking. But, it is important that you have original content. If you do not have original content, Google will surely penalize you. If you think you can sacrifice the quality for quantity in your quest for producing fresh content, you are mistaken. The moment the quality suffers, the web site traffic will also drop significantly. If in case your web site has some duplicate content, you can use canonical URLs for it and give Google the idea that the duplicate content is actually shown as canonical. There are certain applications that help in checking whether the copy written is totally original or not. Copy Scape is a useful tool in checking whether the copy is original and will pass Google detector or not.
· Thin Content: Duplicate content is bad and so is thin content. If it does not have enough information that the readers are looking for the content will not have much value and the web site traffic will drop significantly. Before writing a copy you need to research well on the topic and write in depth article. Moreover try to make the article relevant, so that it gets more attention.
· Over optimization of texts: Sometimes we often cram the texts with keywords hoping to get good search engine ranking. But, this can cause Google to penalize you. The algorithm of Google has been upgraded to penalize any site that has over optimized its anchor text. Use keywords in the correct density and format with a rich content in order to get good results.
· Bad Back links: Back links play a major role in search engine optimization. They are used by Google to determine if the content is valuable or not. It is important that you no good link building if you want your content to show credible and valuable. Directory link building is a good way to increase your ranking. Bad links or broken links can cause a drop in the ranking.
· Using inexperienced service provider: It is not easy to do the SEO process yourself. You might want to take the help of agency. But, make sure that you use a good one or your web site wil suffer.