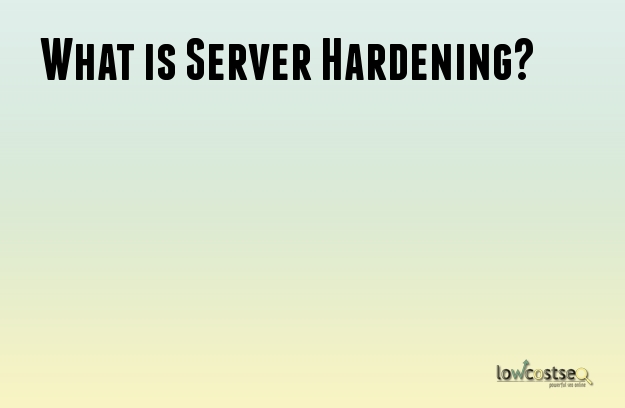 Is Server hardening required?
Today's IT infrastructure and network is very advanced and sophisticated, enabling businesses to provide an effective service and products on this day and age. In order for the IT infrastructure to function at its optimum level with minimal issues and downtime, server hardening is a crucial process which needs to be looked at. Server Hardening consists of initially following a list of security checks and protocols to ensure the server is secure and fully patched. But this doesn't stop there, the idea behind server hardening is to ensure your server infrastructure is kept fully secure and fully up to date to protect against any security vulnerabilities at the same time ensuring it is functioning as it should.
Server hardening involves many different levels of work required on a server environment, this involves software being kept up to date, application fixes, application updates, regularly installing bug fixes, software or OS patches to remedy exploits, setting up of correct firewall rules, antivirus updates and patches, server hardware and application monitoring, secure account management including root access, use of data integrity tools, setup and maintenance of correct logging, having a backup policy.
Depending on the flavour of server infrastructure, various ports and services need to be disabled as well as services which aren't needed to run. For Linux flavoured systems it is essential to control and audit root access with sudo. Various config files need to be amended to ensure services such as telnet, ftp, rlogin, are secured on the box to a high standard.
Many system administrators assume server hardening is a one off checklist which needs to be followed until the server infrastructure is secure, but this in fact is wrong. Server hardening is an ongoing process which involves continuous monitoring and updating of the server environment to ensure optimum performance on the network whilst maintaining a extremely secure server and network environment.