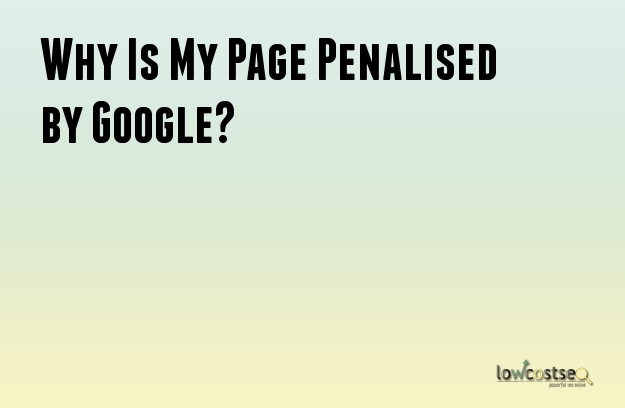 If you're reading this article and you're a beginner in SEO, I'd understand and let you off the hook (Google won't let you easily though.) In fact, I'll be laying out the possible reasons Google is penalizing you.
First, double check if you really got a penalty. To do this, log in to your Google Webmasters account, click "Search Traffic" then "Manual Actions." If it does not say "No manual webspam actions found," then yes, you have been penalized by Google.
Because of this, I should let you know that if you ignore it and proceed like nothing happened, your efforts will be put to waste. A penalized page cannot receive any traffic unless the problem is solved. Don't worry, you can recover. To do that, you have to find out where you went wrong with your site first, and understand these contributing factors.
You're Stuck in the 90's
The 90's is a great decade of music, Fanny Packs, and Tamagochis. But if you're treating SEO like it never evolved at all, then you must have been living under a rock. Let me introduce you to Penguin, Hummingbird, and Panda – these are just a few of the update names Google released in the past years. Along with those animals are the biggest changes in internet history and there are A LOT of them (voice search, mobile-friendly sites, etc.), so you better get going and find out what they're about. This is a common reason why a page receives an algorithmic penalty – a type of penalty caused by the changes in the algorithm – or a manual review penalty from a webspam team.
You Believe in Black-Hat SEO
Or you still believe that it's easy to escape from using black-hat SEO. Google is pushing its boundaries when it comes to kicking off spammy websites to give way to reliable and accurate content. Some black-hat SEO methods may have been missed by Google's radar before, but chances of it surviving until now is low. Instead of looking for loopholes on Google's algorithm, be a saint and play by the rules. It might not immediately bring you back to the game though. Google will need more time to properly label your website if it is going to be relevant to its users or not. Stop buying and swapping links, manipulating PageRank, duplicating content, cloaking redirects – basically, stop using malicious tactics to avoid receiving site-wide penalties that will taint your site forever.
You're Not Structuring Your Content Properly
Your content is a major SEO tool, if it isn't working for the users, then it's useless for the site. Fix internal errors and submit an accurate XML sitemap to Google for your site's advantage. Additionally, be careful in choosing your links because using bad/poor links can result to more suspicion from the folks at Google.
Overdoing and Overstuffing
People do have a tendency of abusing the use of tools, and Google does not like that. As much as possible, H1 tags, keywords, anchortexts, affiliate links, Meta keywords, and outbound links should be kept in check. Always know when to stop when it's too much.