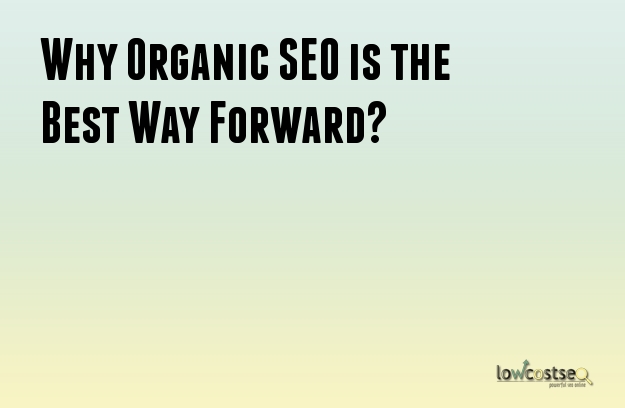 There is no denying of the fact that gaining better exposure online has become way more difficult these days. It is no more about building tone of low quality links and seeing the ranking of your website skyrocketing. Nope, things have changed massively in the past few years. Google is making all kind of experiments every now and then to make the search results as relevant and unique as possible and this is what has made it even more difficult for online marketers to ensure the success of a website on the web.
Now, there are some marketers who are saying otherwise. Since securing strong visibility online has become very difficult for a new website, some marketers are asking people to opt for other form of marketing other than Organic SEO. But there are certain advantages of organic SEO that you simply can't rule out –
It is Free
If your website manages to secure better rankings online in some highly competitive keywords, it will drive huge amount of targeted traffic to your website. Unlike PPC or any other forms advertisement, here you would not have to spend a penny to get traffic and this is the reason why Organic SEO still dominates a vast chunk of all our marketing initiatives. It is immensely cost effective and it sends tons of visitors if you can do it right.
Because Your Website Can't Survive Without Search Engines
Social media marketing can help you drive some visitors to your website but your website can never be able to thrive and expand exponentially if it fails to gain some visibility on the SERP of search engines. It is a fact that most human beings on the Planet Earth use Google or any other search engines when they need information and that means, if your website fails to get some visibility on those search queries, it might never be able to reach out to those people. So the online success of your website is by and large depends on how your website is faring in on these major search engines and the best way to dominate in these search engine result pages is by doing the Organic SEO the right way.
Because Paid Search is not Feasible in the Long Run
At the initiate stage, it might make sense to run some adwords ads and maybe some ads on some other social networking sites. This will help you drive traffic and maybe a steady stream of revenue but this model is not feasible for small business owners as they don't have that much budget to invest on these ads. Therefore, they need to reinforce their Organic rankings by putting more focus on creating high quality content and by making the internal structure of their website as perfect as possible. Organic SEO maybe time consuming and might require some level of technical knowhow but it is far more cost effective for small business owners and this is the reason why the popularity of organic SEO is showing no sign of stopping down.