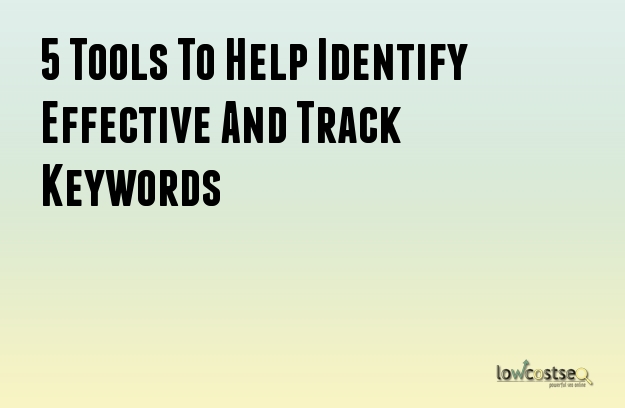 When it comes to getting the most out of SEO, keyword analysis counts for a lot. More than just finding potential keywords, you need to see how successful – or unsuccessful – your choice of targeted queries is.
In SEO, these are generally labelled as 'winners' and 'losers' based on the Search Engine Results Page (SERP) positions that have been lost or won. This is vital for any ongoing success. If a certain term is losing, perhaps it's time to take more action, or simply apply focus elsewhere entirely.
If you're not sure how to track this important information, here are 5 great tools to identify and track effective keywords.
Search Metrics
Search Metrics is one of the most in-depth services available, at least when it comes to getting reliable SEO data back. When it comes to keywords, this tool actively tracks organic search terms and showcases the winners and losers in a clear manner.
Furthermore, Search Metrics is always useful thanks to its wider suite of tools. It can also be used to highlight what domains are winning and losing in a similar manner. In this way, you can look at both keywords and the wider website, giving you the macro and micro views. Of course, this can also be used to track the competition as well.
SEMrush
SEMrush is very similar to Search Metrics, in that it allows for a clear look at what keywords are successful or not, highlighting which ones are pulling in the most traffic.
In addition to this, SEMrush is a great tool for analysing competitors, including ad copy and other alternative SEO targets, such as PPC. As such, it's often quite useful in giving you a broad view – always handy when your wider strategy involves a variety of methods and traffic sources.
SEO Spider Tool
Developed by Screaming Frog, SEO Spider Tool is a free program offering a range of analytical services. While many of these focus on how your website is crawled and viewed by Google, it does also help identify broken links.
As such, SEO Spider can't necessarily identify winners and losers but, if you use it in conjunction with one of the other tools on this list, it's quite useful. Found a winning keyword is suddenly losing? Maybe it's a new Google Panda update, or maybe you've lost a few links. SEO Spider has a powerful broken link checker – even in the free version – among its other great features and can help find these faults.
Authority Labs
In short, Authority Labs is very similar to Search Metrics, in that it offers comprehensive data regarding your keywords, as well as those of your competitors.
What sets it apart, however, is the ability to break the data down. Authority Labs offers local search data, as well as information across the likes of Google, Yahoo and Bing. This way, you don't just find the winning and losing keywords, you actively see how each particular term is ranking. Perhaps one comes up more in certain countries, for instance, while another does well on specific search engines. All of this is relevant and, if used correctly, could greatly help your SEO campaign.
Broken Link Check
This tool does exactly what it says and, while it might be very simple, it is also free, which is a very relevant factor for many people. Broken Link Check gives you comprehensive lists of broken links, helping you find quick fixes to improve your SERP position. Similar to SEO Spider, this is best used alongside more detailed, analytical tools and services.